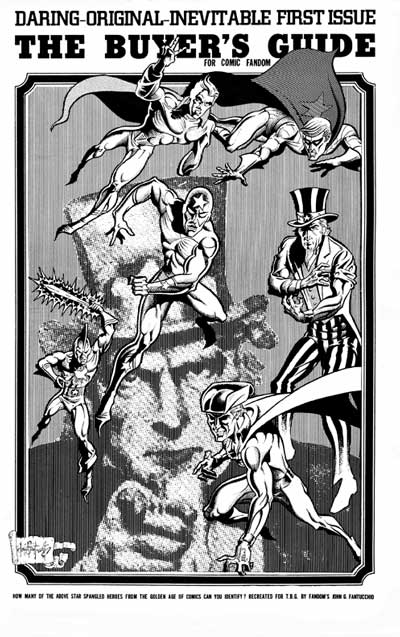 Artist: John G. Fantucchio
Description: Iconic cover art for The Buyer's Guide for Comic Fandom (TBG) #1. TBG changed its name to Comic Buyer's Guide (with #481) after Alan Light sold the ad fanzine to Krause.
Date: Feb-Mar 1971
Notes: This cover art has been reprinted/reproduced by TBG and CBG many times. Image of Krause Publications/Comic Buyers Guide.