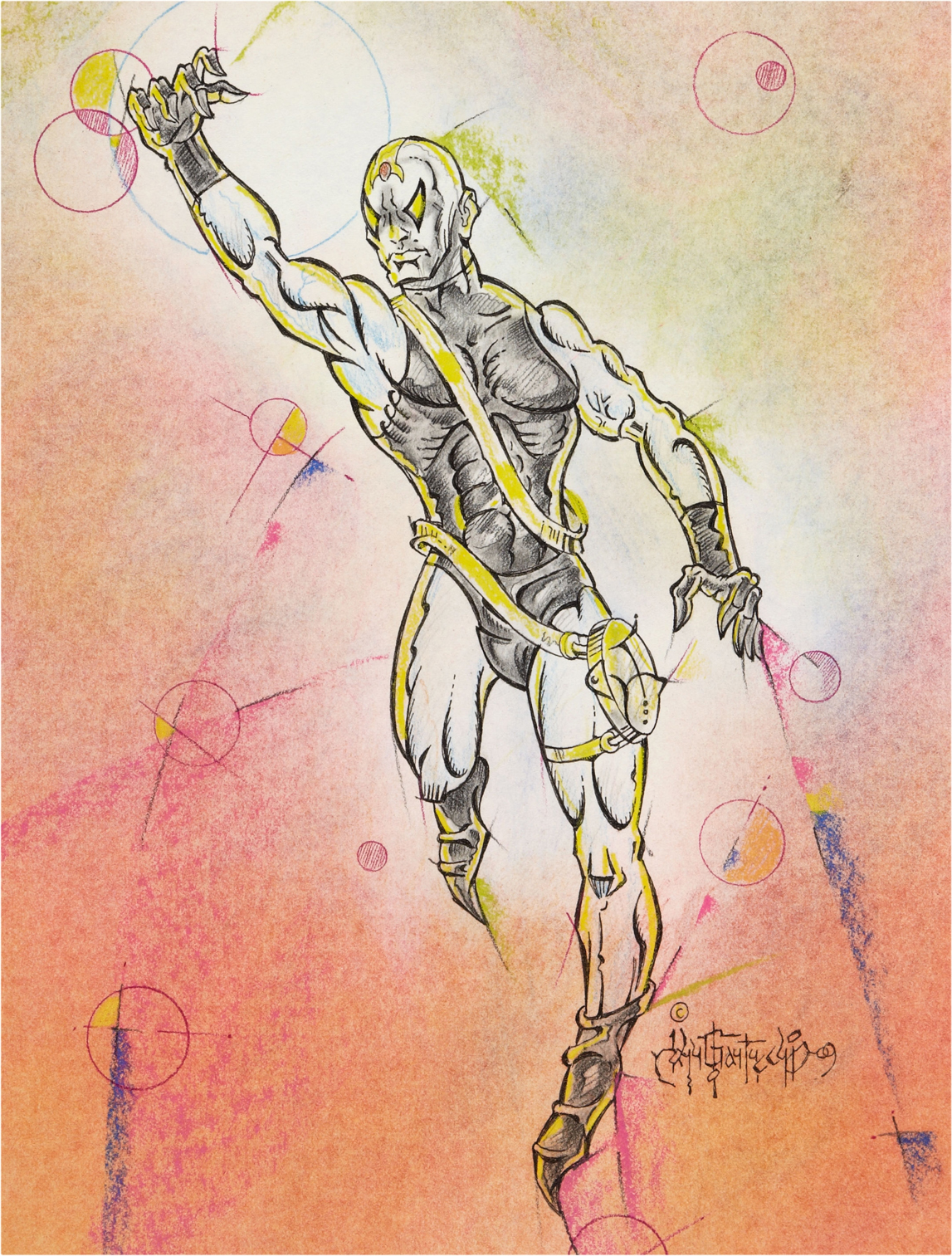 Artist: John G. Fantucchio
Description: Fantucchio's "Mysterious Character." Mixed media.
Date: Early 2000's
Notes: Originally owned by Martin L. Greim, Publisher/Editor of Comic Crusader comic book fanzine. Greim entered a contest in The Collector 13 (Nov/Dec 1968) to "Give a name to Fantucchio's original character." Greim was one of two grand prize winners of the contest and received a similar original painting (click HERE to see the original) in 1969. In the 2000's, Greim bumped into Fantucchio at a Con and mentioned that the paint was flaking off the original, so Fantucchio produced a re-creation. This painting was sold to a private collector by Greim via Heritage Auctions on Dec 27, 2009.